A full-service marketing agency offering world-class marketing, design, and development services.
Agile with proven success
We are a company of highly-skilled and experienced professionals who have worked with local and international companies for many years. Our formula for success helps our client partners to focus on what they do best.
Producers of long-term results
We create and maintain websites and content, establish marketing strategies, grow lead pipelines, develop complete marketing infrastructures, and perform day-to-day activities for companies of any size.
We'll use our experience and business acumen to create a customized plan of action for you. We'll make sure the systems, messaging, and workflows all work seamlessly. We'll analyze your data, make adjustments, and expand your lead pipeline.
The result: a growing, successful company with optimum customer engagement.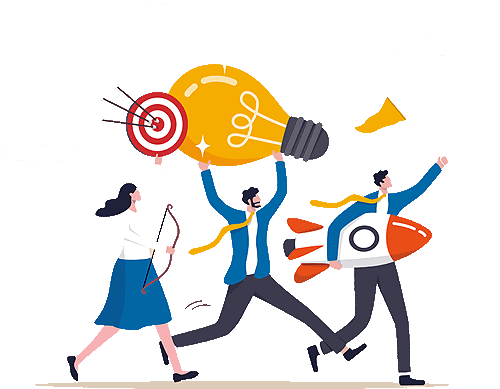 "I've worked with everyone at RolloutSF. They're skilled professionals who can handle any website or marketing project, and their innovative, flexible team approach is a great solution for companies in the fast-paced start-up world. I'm sure RolloutSF will be an asset to anyone smart enough to hire them."
—Freddy Mangum, Saas Executive | Venture Consultant
"The RolloutSF team is very talented in website redesign, great to work with and very supportive of our non-profit needs."
—Nivisha Mehta, Chief Development Officer, RAFT
"Thank you so much for all you have done! You really have opened up a new world for us."
—Maria Elena Moré, Executive Director, CHAVÓN
Each RolloutSF team member will guide your initiatives with precision, using their knowledge to create a roadmap unique to your company, disruptive in your industry, and built to give ongoing results. In addition to our Founders below we employ a diverse set of professional marketers, designers and developers to round out a specialized team for each project.
Questions? Get answers in a free consultation!